Mustard producer since 1922
About Us
Moutarderie de Luxembourg is a family business, driven by the passion and dedication of Roland and Yann Munhowen, who represent the third and fourth generations. The company began manufacturing and selling mustard in 1922, starting out with their sweet and mellow "original mustard". This mustard was a hit: decades later, "Lëtzebuerger Moschter" (Luxembourg mustard) is still a staple in most households across Luxembourg.
Later, it was joined by our "spicy" and "wholegrain" mustard, perfect for those who prefer a more vigorous condiment. Over the years, the family company has grown and so has their product range. We now produce a range of mayonnaises and sauces (Ketchup, Andalouse, Barbecue), all of our sources are completely natural products, and each bears the "Made in Luxembourg" label. We only use top quality raw ingredients, and all our products are without any preservatives or gluten.
Each year we produce :
240 tons of Mustard, 160 tons of Mayonnaise, 70 tones of Ketchup, 60 tones of Andalouse and 30 tons of BBQ Sauce
Our story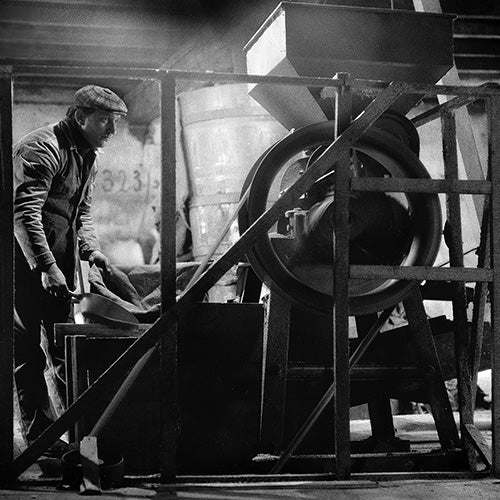 1922 : when it all began
Start of mustard production in a old flour mill from 963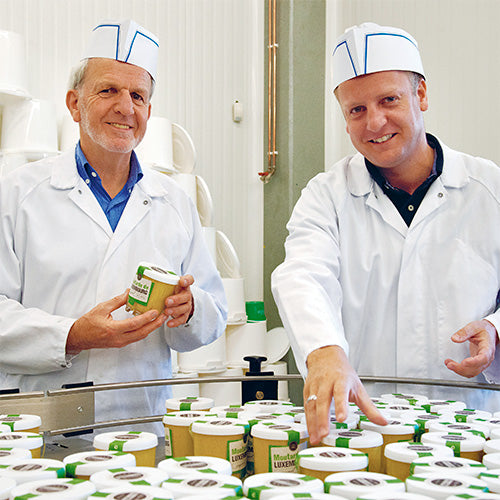 A passion since 4 generations
The daily running of the business falls under the watchful and loving gaze of the third and fourth generations, the father and son team - Roland and Yann Munhowen.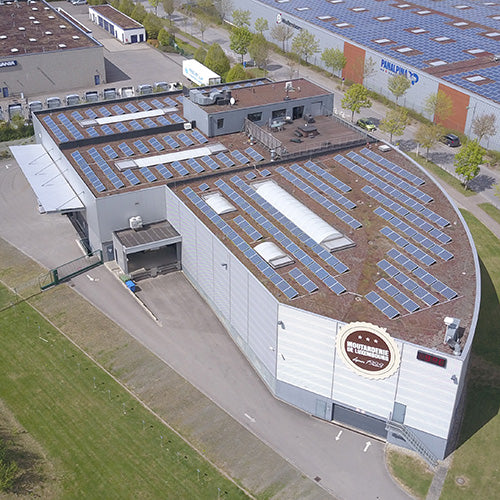 Offices & production plant
Since 2008, the production plant and offices are located in Munsbach close to the Luxembourg-German border. The team comprises 9 persons in total.